L'il Hotties Salsa™
made in the Street Salsa™ tradition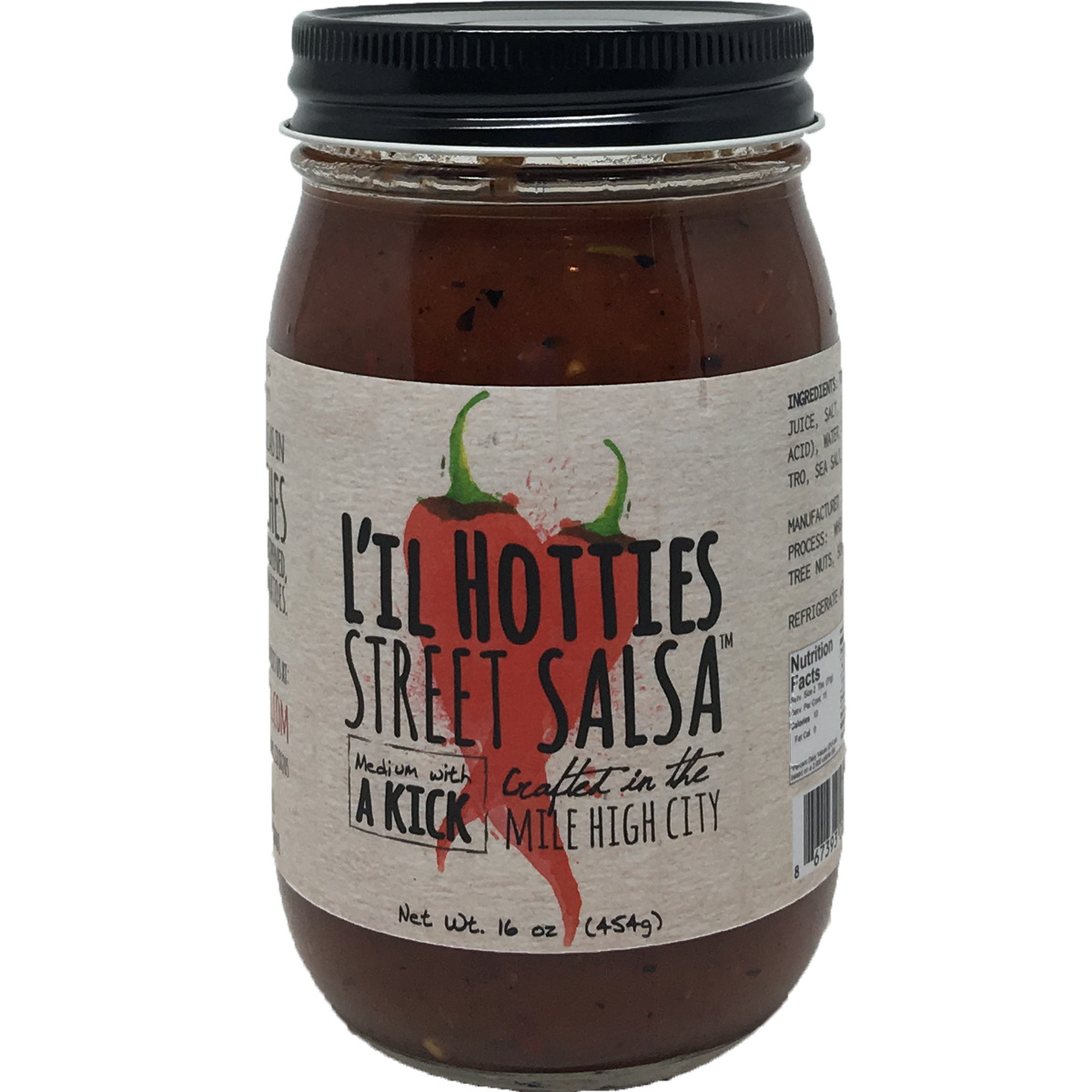 A Mile-High recipe with a one-of-a-kind gourmet flavor. We craft our salsas in small batches using authentic ingredients, naturally … and an almost embarrassing amount of attention to the little things!
Of course, we're a little partial, but we really do believe we've "captured lightning in a bottle" with our Street Salsa™. This unique recipe was kept within the family for generations — and now we've perfected a way to share it with the rest of our neighbors!
We've dubbed our flagship salsa "Medium with A KICK" — which is our way of describing its sassy, spicy and — we must admit, addictive — flavor. Made with real passion, we believe it will win you over, one deceptively cool jar at a time.
Find some at a super-cool grocer near you — and be on the lookout for our two newest flavors coming your way: Original with Extra KICK and Hot Green Pepper Salsa!
Reach out to the L'il Hotties Foods, LLC
Want to know what goes into our salsas? Perhaps you're a Colorado retailer looking to carry the state's best salsa? Or maybe you have another question? We're all ears! Just fire off your query using the form below … and we will get back with you as soon as possible!